Configure sender's name for your leads to open your emails right away
The name is automatically added to the sender's name and to the first part of sender's address (before @).
You can set it in Settings -> Chat settings.
You can also add the name of your company to the sender's name. To add it, check email addresses settings tab: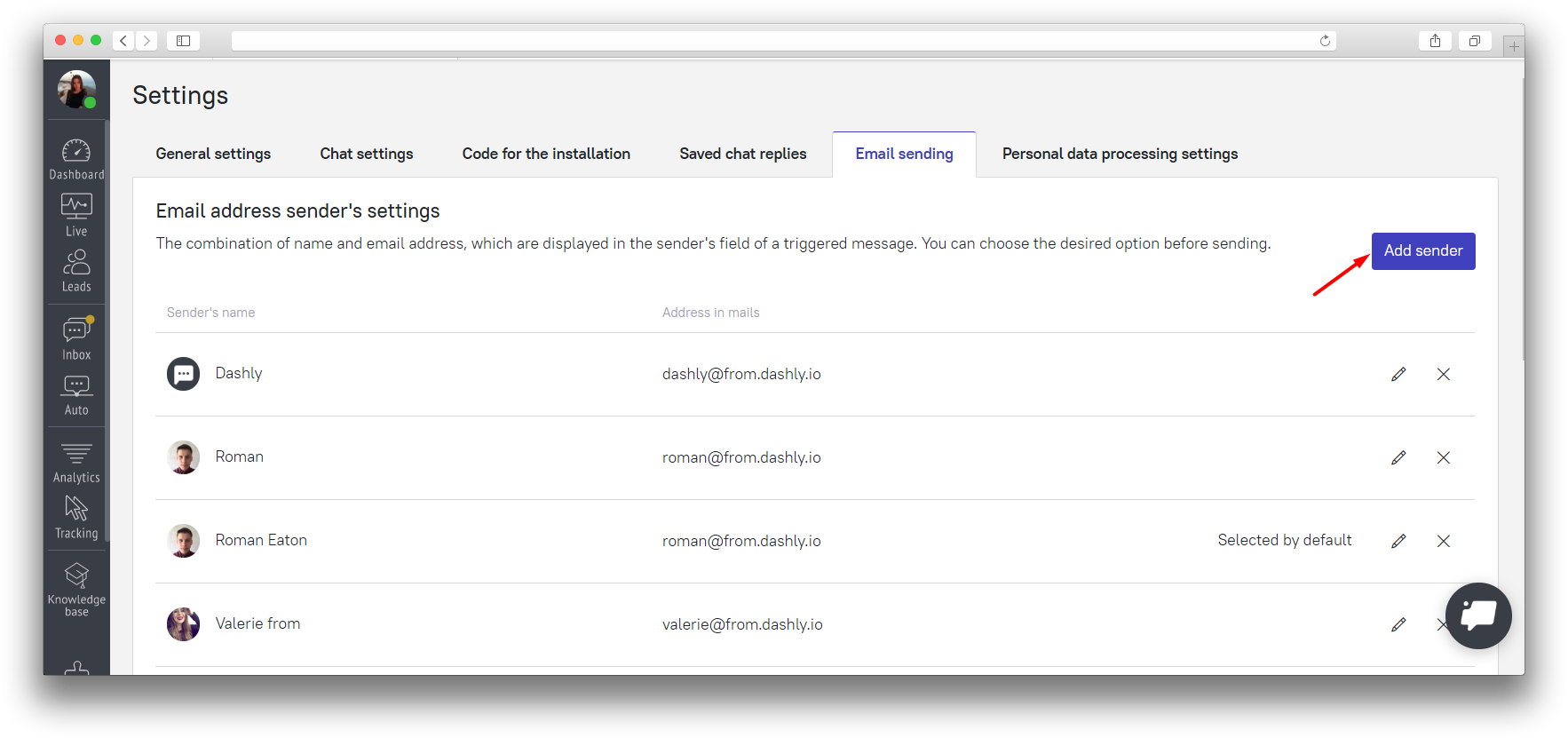 Example:
The default name = DefaultName
Application name= www.mycompany.com
Sender name: DefaultName www.mycompany.com
Sender address: DefaultName@app.mail.dashly.io (or your domain — ask our team about how to add your personal mail domain)
You can change sender's name and address for campaigns in Settings - Senders email addresses settings.
Click on Edit icon, add new name and address, click Save. You can also choose profile picture which will be shown in email footer.
CNAME
If you want to connect your own CNAME, please, contact us. It is the additional module "No branding" that will remove Dashly branding from everywhere and add your personal domain as your sender's name.