Let your visitors say what they think about your support team. Enable Support team evaluation.

NB: Rating works only with the Team performance report module.
Add Team performance report module
How does conversation rating work?
An operator solves the question and closes the conversation;
If during the timeout period (which is set in settings), the lead doesn't send any message, the conversation is considered to be solved. After that, the lead gets a conversation rating request.
If during the timeout period the lead sends some message, the conversation reopens and all the process repeats again.
Rating request is sent only when there are 5 or more messages in one conversation (from an operator and a lead in total).
When all conditions met, a lead receives a chat message where they can rate operator's support using one of three smiling faces: bad, OK, excellent.
In case an operator gets "OK" or "Bad" mark, a lead will be asked to leave feedback in order to fix this situation. But the mark will be recorded even if the lead doesn't leave a comment.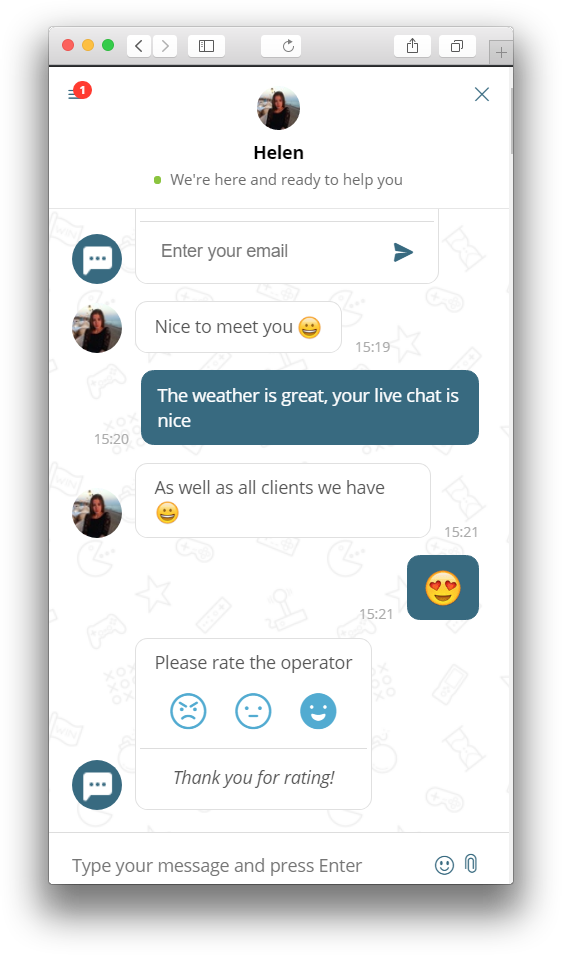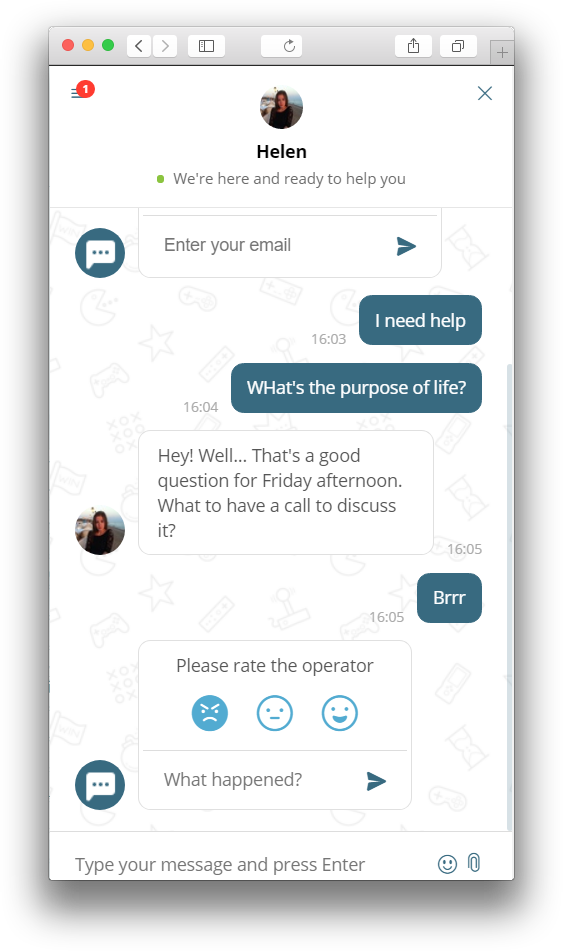 If this lead is not online at the moment the evaluation message is sent, this message will be duplicated to the mail (if we know the email address).
Evaluation mark can be put only one time and can not be changed.
Enable Support team evaluation in Chat settings.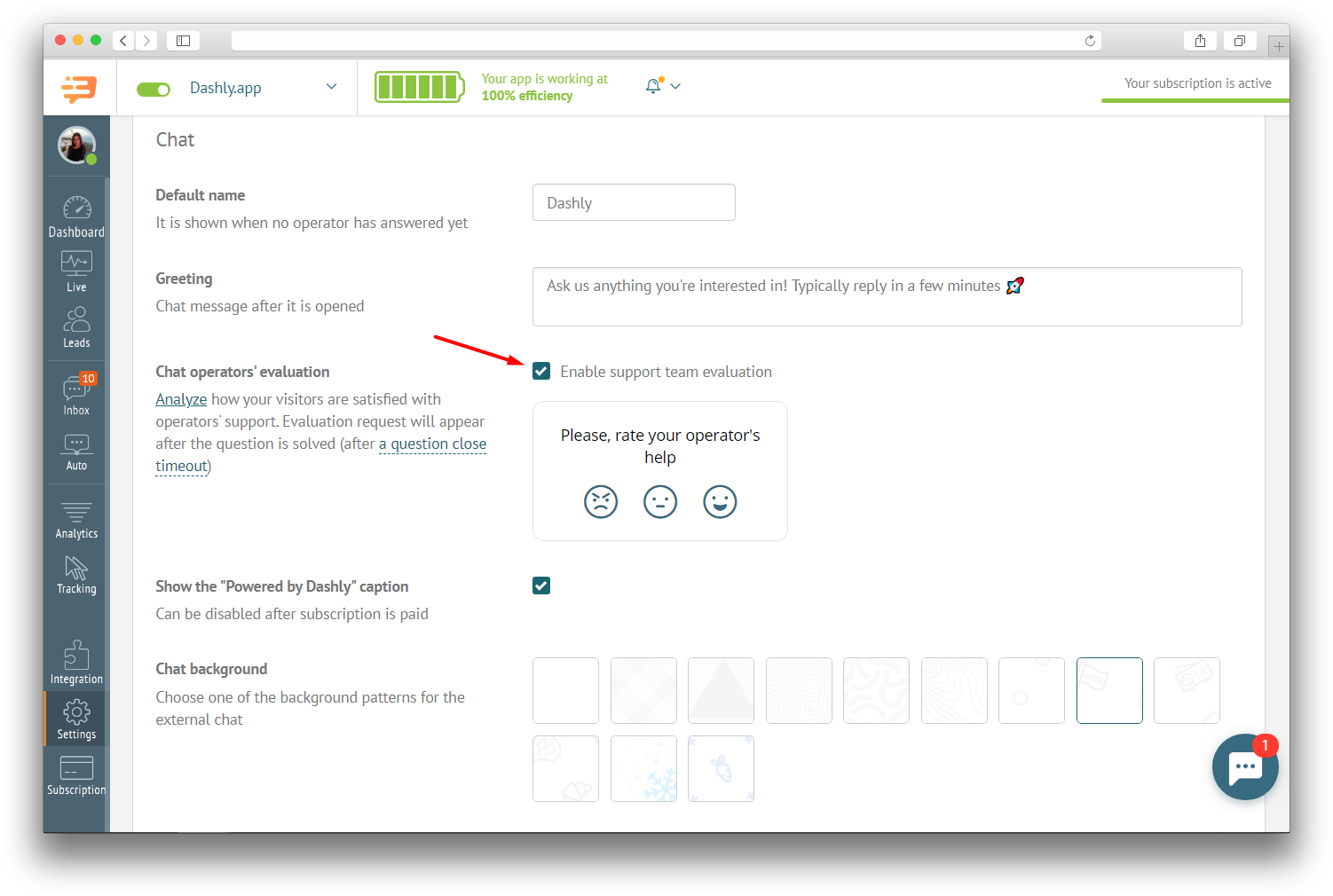 NB: Set the timeout to consider questions solved in Chat settings.
If you understand that the conversation is fully solved, but don't want to see it in the open conversation list - just hold it for some time.
Important notes about the Conversation rating:
When the question is solved, an operator has to close the conversation. Only in this case, your lead will get a chance to rate the operator's support (after a timeout you can choose in Chat settings).
Leads rate all operators who supported them during one question. For example, if operator Jack says "Hold on, I'll connect you with a professional in your question" and after a conversation with another operator this lead gives a "Bad" mark, operator Jack will also get a "Bad" mark.
The result of the conversation rating is shown in the conversation window. The data about all marks is kept in the Team performance report.
Only Admins and Superadmins can see operators' marks.