Status. The status of service working on the website.
Active — service works;
Blocked — the service is disconnected as the subscription is not renewed.
Creation date. The date you added your website to Dashly.
Company name. The name that appears in the list of sites. App name is also added to the sender's name and address.
Website address (URL). The site address that has Dashly code installed.
Time zone. It is necessary to send chat autoreplies in the right time.
Emails forwarding. Receive emails from your corporate mailbox in Dashly. Set email forwarding to generated address. Read more about it in this article.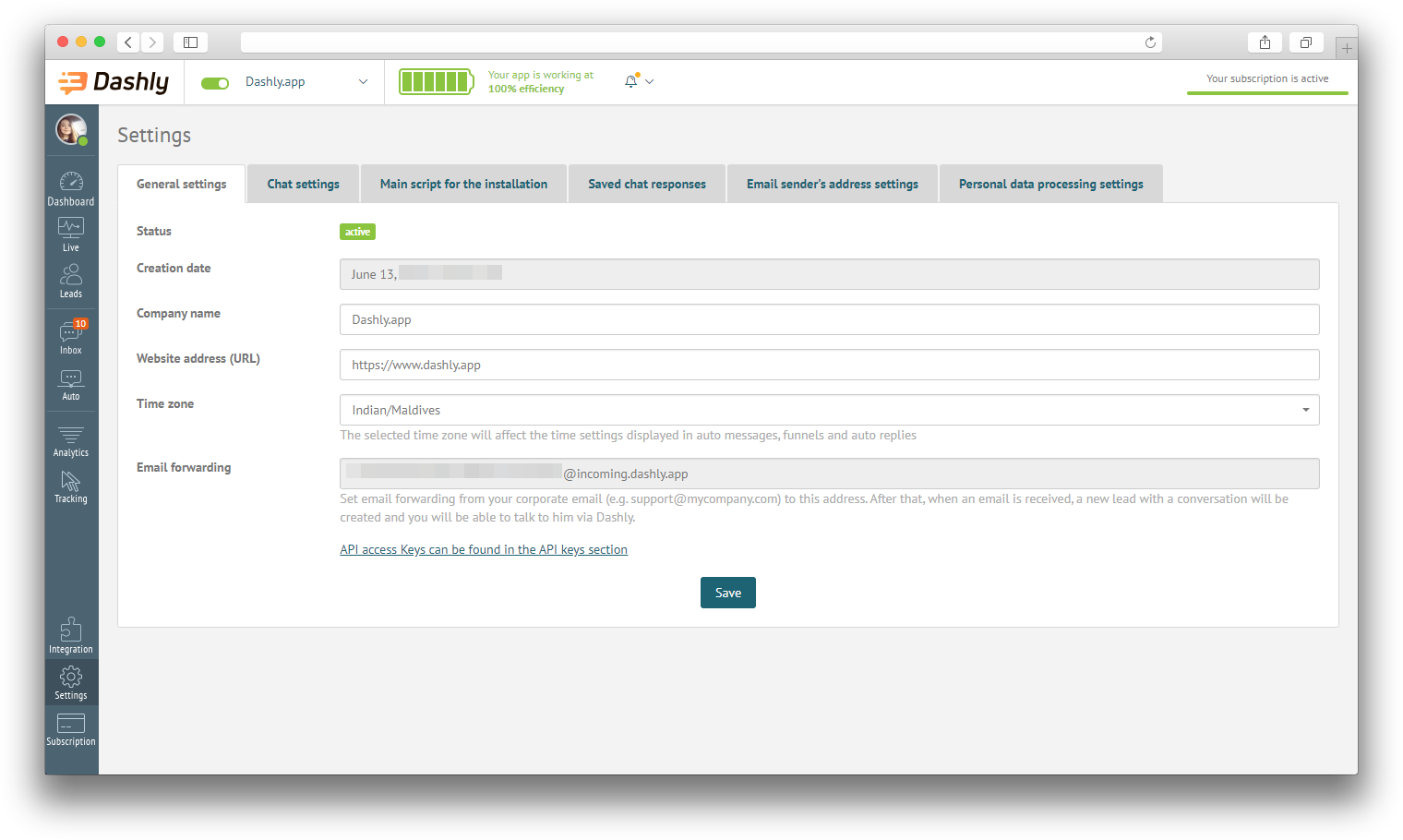 Chat settings. Read more about chat settings in this article. Read about chat hiding here.
Code installation. Here you can find the code that you need to install on your website to make Dashly work. More information about service installation.
Saved chat responses. Find more information about saved chat responses in this article.