Some of the leads come to your site, look through something and leave without any "traces".
Leads in Dashly are those who have left some personal information on your website: name, phone number or email. You can find leads in the Leads section. The table shows the information about name, email, last activity time, etc.
Customize the table by adding any other lead properties. Select them from the list: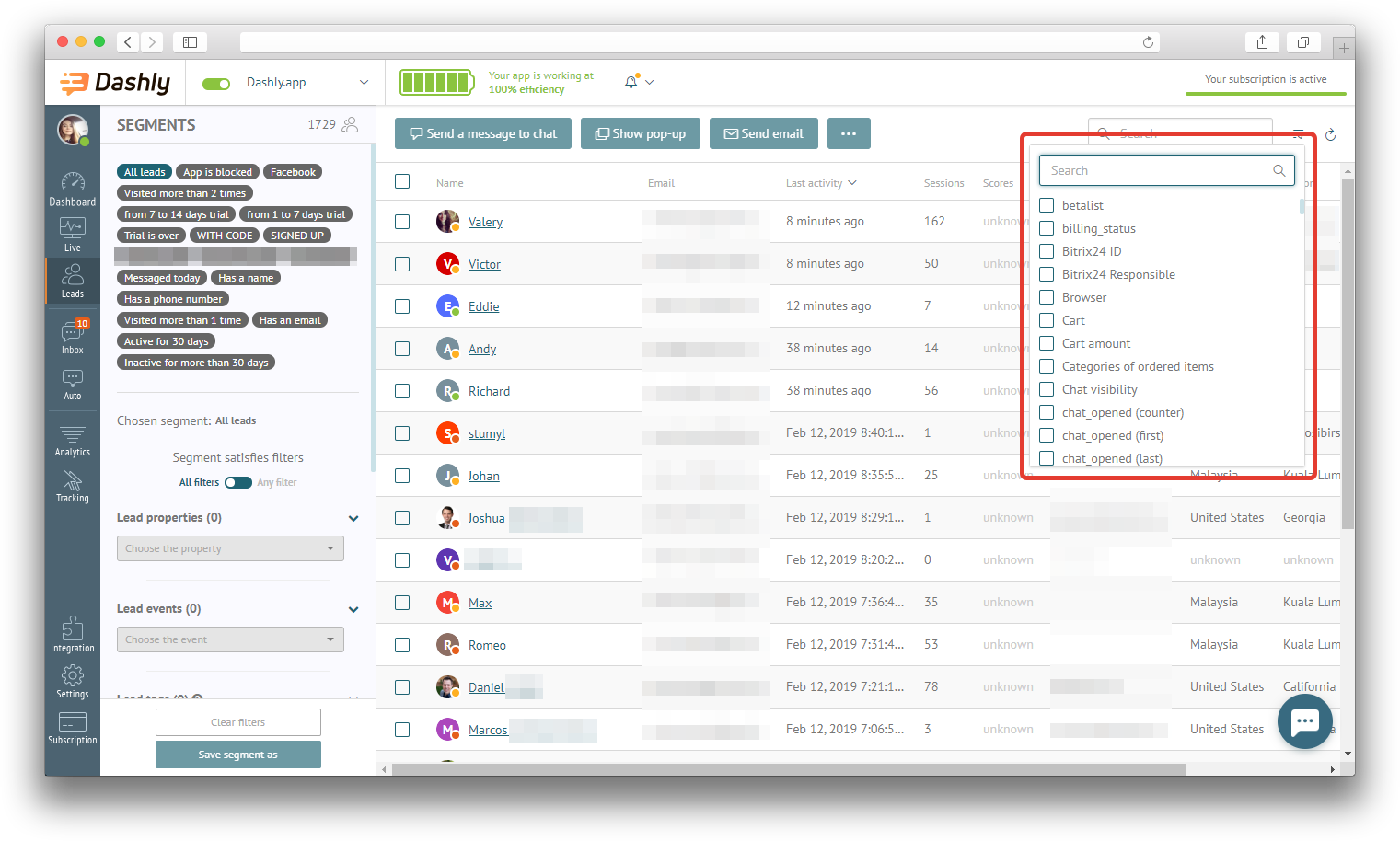 If a lead doesn't have a name or profile picture, Dashly will set a randomly generated name and picture. A random name is composed of three words: quality + color + object.
Note: these names won't be mentioned in auto messages and won't be transferred to a third party CRM during integration (in this case, Dashly User ID will be transferred). Random names are replaced once the lead gives their name on your site.
Lead card
You can find detailed information on each lead by clicking on the name.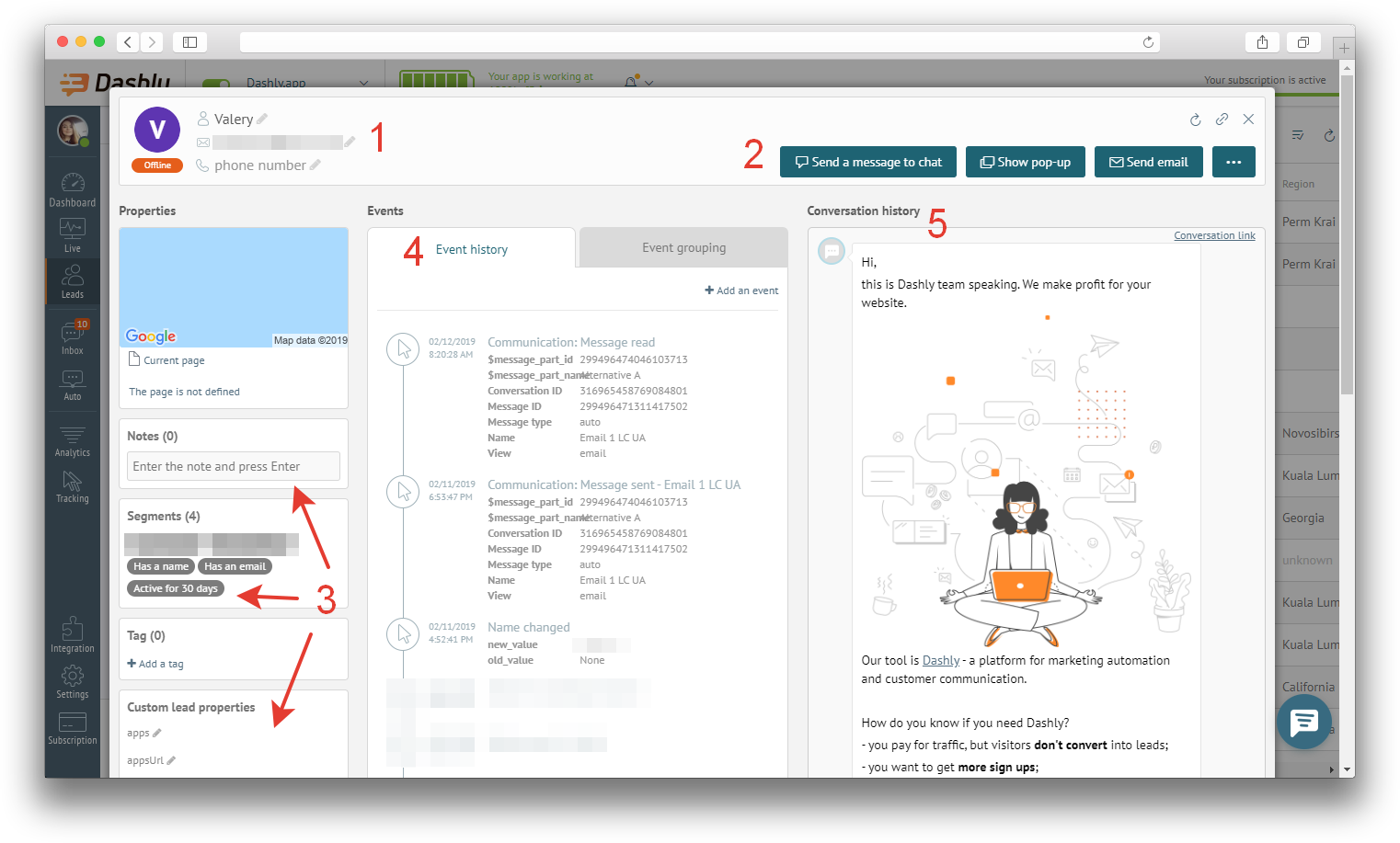 1. Name, email, phone number, links to social networkings.
This is the most important information about a lead. You can change contact information if necessary by clicking on the pencil icon. There is also a profile picture (taken from social media if available) and lead's site status: online, offline, asleep (inactive on site for more than 2 minutes).
2. Communication with leads.
Send a message to chat, via email, or show a pop-up directly from lead card. The message will be shown in the conversation history with this lead.
3. Lead properties, notes and segments.
Here you can find all system and manually added lead properties. The card also shows the segments this lead belongs to (based on lead properties and events).
You can add any lead property manually. For example, if a lead buys something from your offline store, you can manually add last purchase amount property.
4. Event history.
List of lead events is displayed in chronological order. You can manually add any event as well. Event grouping is available for finding a particular event quickly.
5. Conversation history.
Here you can find all conversations with this lead. Any of these conversations can be continued.
Important! Lead's data is not displayed in real time. Click "update" arrow at the top right corner of the card and check the updated information.
How to hide leads
You can hide leads from the database. It may happen when you add a wrong lead base, or when you are not sure whether you are going to work with particular leads.
Select one or several leads and click on "Hide".
If the hidden lead visits your site again, sends you a message or makes any other event, they will be displayed in Leads section with all their event history again.
How to delete leads
Go to Leads section, open the lead's card, and click on Completely remove the lead.
Leads can be deleted only one by one.