You need to select a segment (1), select all leads (2) and click on "Export" (3) to export leads: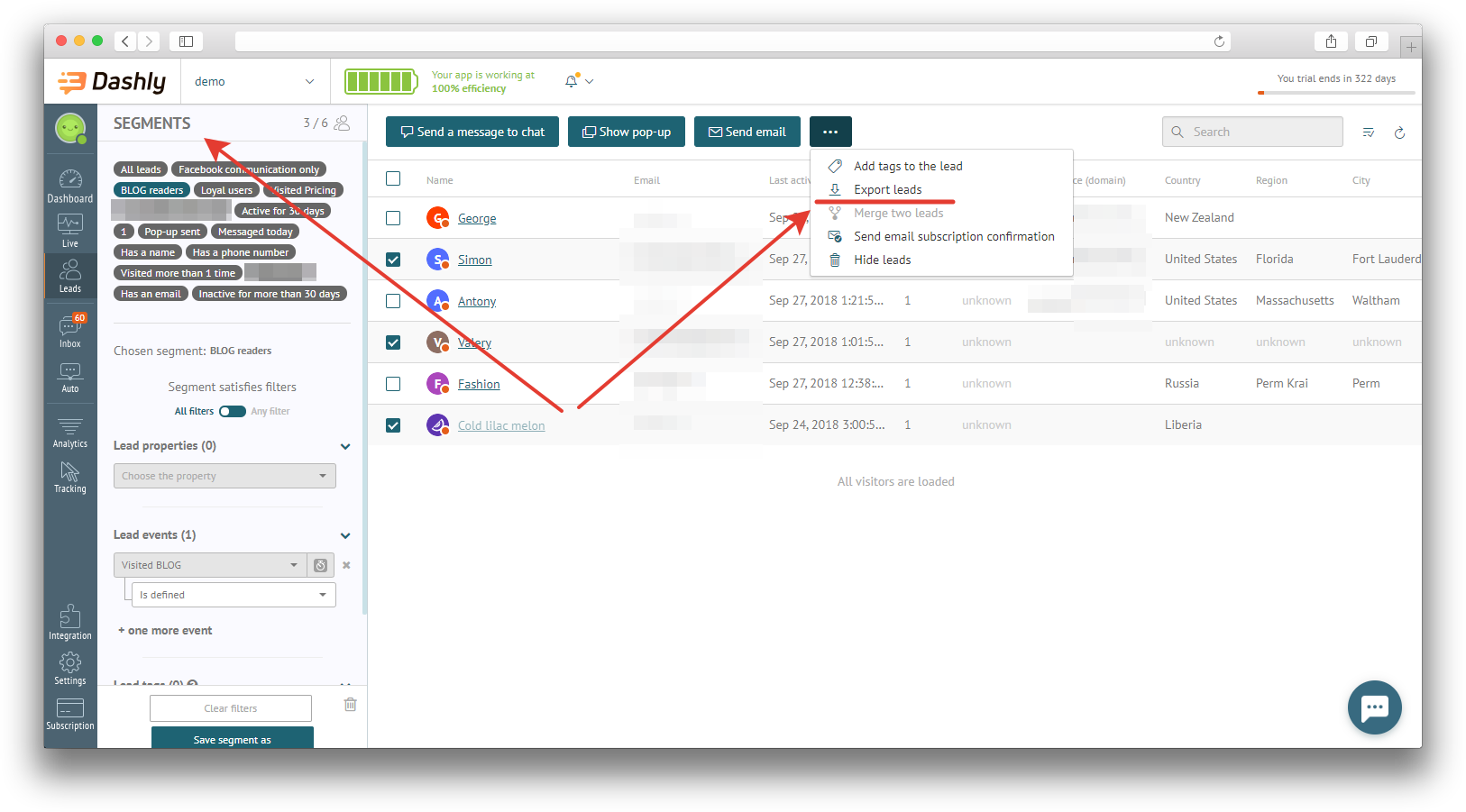 You will see a notification about the process.
Export CSV file opening in Excel
After export is done, you will have a file in CSV format.
If you open it in Exel and see that all columns are mixed in one column or the content is displayed in characters - it means that there is some issue with encoding. You can solve this problem with a few easy steps.
Open Microsoft Exel -> Click "Data" -> click "From text"
You will see a window where you should select encoding and column delimiter:
Then you will see your file in the proper format. Excel works with all kinds of encoding, you just need to select the most preferable one.