If you have frequently used content, you can create a template and then use it for your messages. You can create templates for chat messages, pop-ups and emails.
To check created templates, go to Auto -> Templates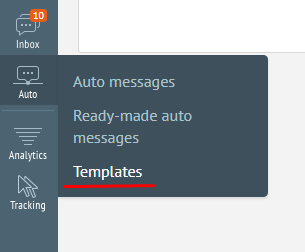 How to create a template
Follow these simple steps:
Click "Create new template" button.
Select message type.
a) Chat message
Enter content and template title, then click to "save".

b) Pop-up
Select pop-up size, content and template title. Click "save".

c) Email
Select email type, enter content and theme, click "save".
Click "in use" button so that the template can be found in a list of templates.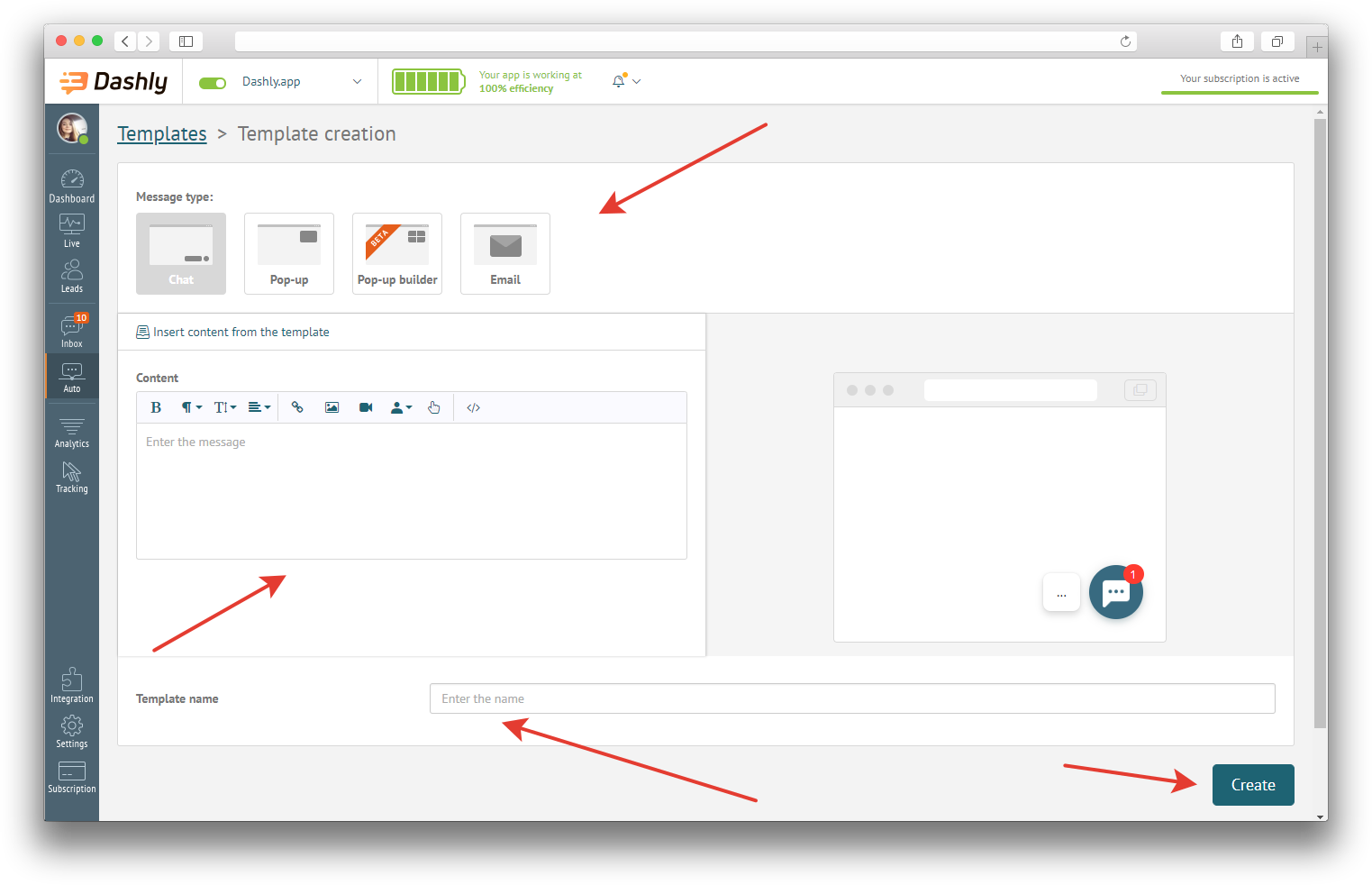 How to use a template
You can use a template with manual and auto messages. To add a content from template to your message, click "Add a content from template" and select a template
Manual message:
Auto message:
How to edit a template
Click "edit" button next to the selected template.
Important: if you have an auto message based on the template, the content of such auto message won't change automatically. 
How to delete a template
Click "Delete" button in editing mode of the selected template.