Integrate Dashly with Viber to get messages from Viber and reply from Dashly
Your customers now can send messages to your public Viber account. Messages will be sent to Dashly, and your answers will go back to Viber.
Viber doesn't provide telephone numbers, that's why we can't merge the lead from Viber with the existing leads in Dashly. For every lead who messages you in Viber for the first time, the new lead with Viber nickname and profile picture will be created.
Operators reply via Dashly. They don't need to be administrators in Viber public account. The name and profile picture will be the same as in Dashly.
Viber keeps media files sent by your customers for an hour. Dashly downloads these files and resends them to you, so you will be able to come back to them at any moment. Other documents can't be sent like that, that's why you receive them as a link.
Integration settings
If you don't have Viber public account, you need to create it before setting the integration. Fill in the request form on the Viber website.
Now you can move to the integration set up.
1. Go to your public account editing: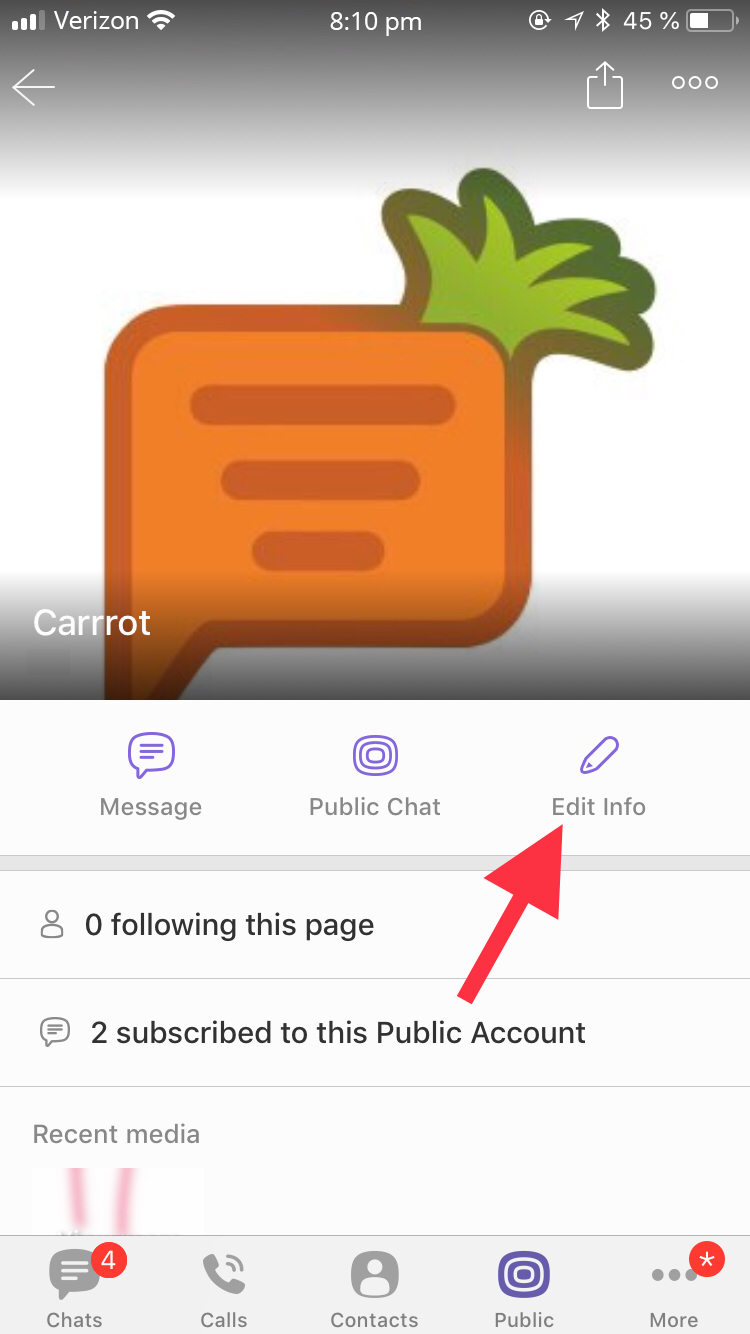 2. Scroll to the bottom and copy the key: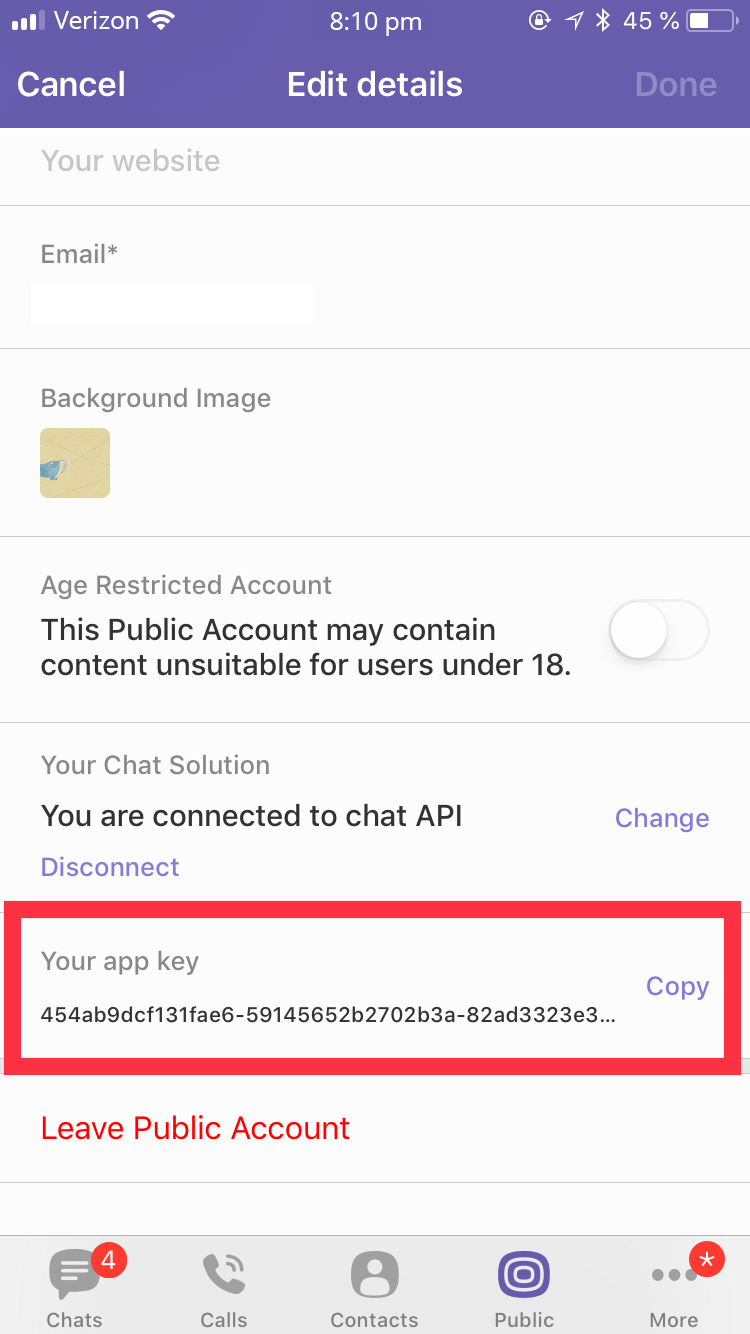 3. Go to the Integration section in Dashly and find the integration with Viber.
4. Paste the key into the corresponding field in the system:

5. Enter the integration name and save your integration.