Starting September 1, 2022, we no longer support older browser versions. This will allow us to work more on improving service performance and security.
If your browser hasn't been updated for a long time, you may get a message like this when you open the site: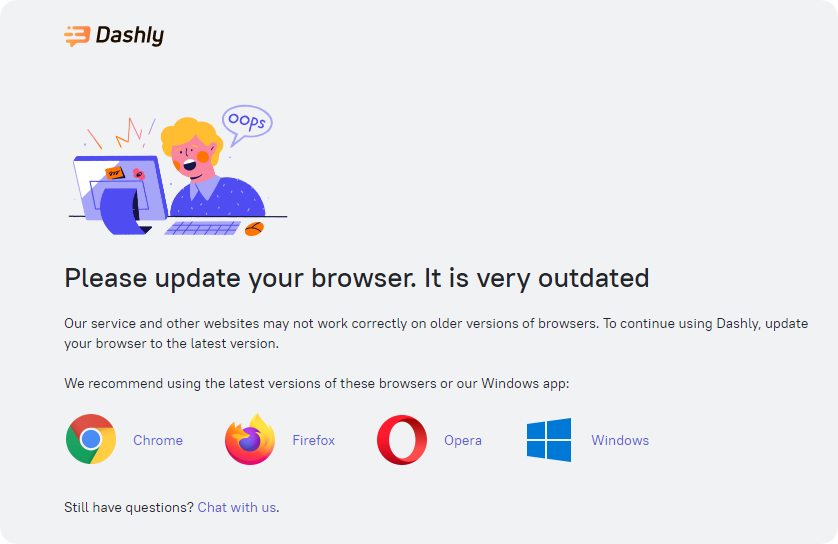 Use the latest version of your browser or install our Windows application.
Check the list of supported browsers below. It shows the oldest supported version of the browser. Instructions for updating are available by clicking on the browser's name: