Chat agents can communicate with customers via mobile app (for iOS or Android devices) or Windows app as well. Apps provide an access to all the features of the Inbox section and the lead card.
Use these links to download applications:
Mobile apps
Mobile applications have access to customers' messages and their cards. This will allow you to stay in touch at any time.

In case you encounter any error during the operation of the mobile application, open the mobile application and click on the operator's avatar in the top menu. You will be taken to the next page: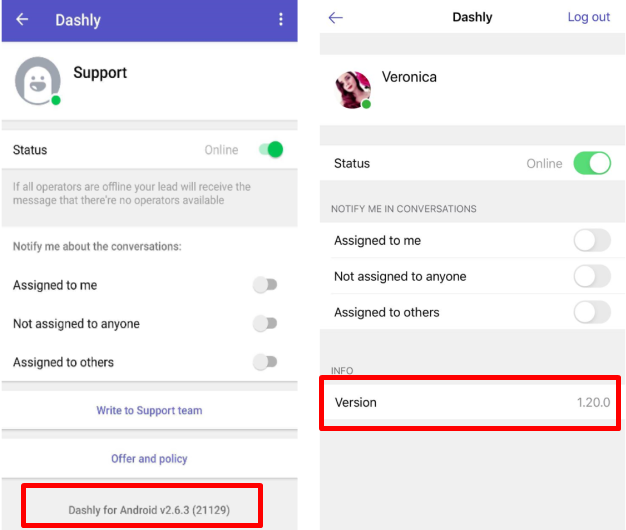 Android iOS
Click on the highlighted area and send copied information to the Dashly support team via chat widget, specifying exactly seems to be the issue. The information provided in this way will help us to find out what exactly causes the issue and fix it.
❗ If you would like to receive notifications from Dashly in your mobile device, please make sure that push notifications are enabled in your profile settings and in the settings of the mobile device itself.
Windows
Windows app has all functions of the Dashly web version.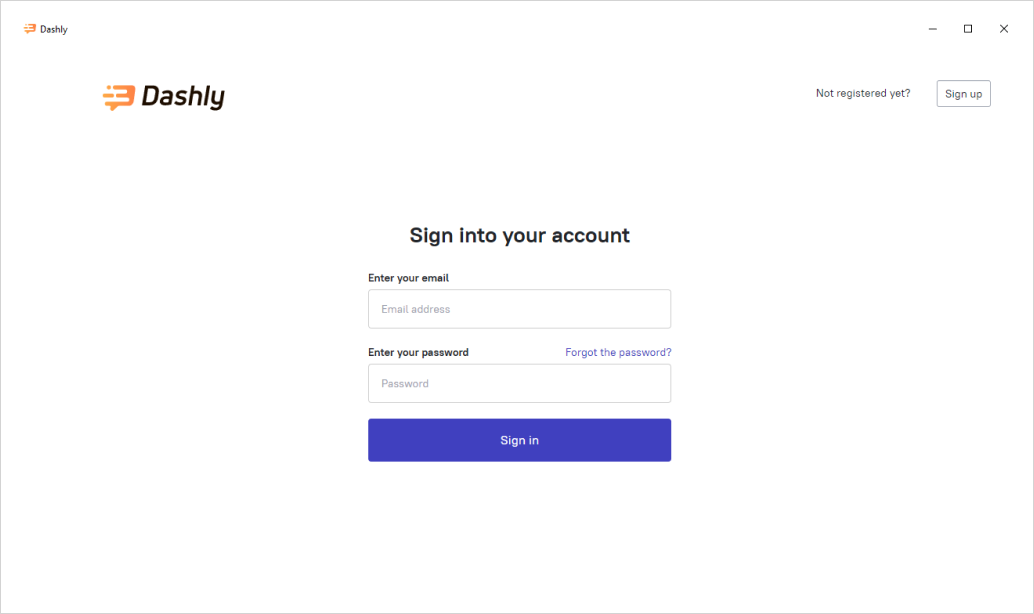 Different options will be available depending on the agent's access type:
Chat agents have an access to the "Live" and "Inbox" sections and can send and receive messages from site visitors.
Admins have an access to all sections except the "Subscription" section. They can also restrict the rights to export user data and bulk mail campaigns(campaigns are considered bulk if they have more than 1 addressee).
Super admins have full access to all sections of the service, including the payment section.
The application icon will hang in the tray, and the application will load when the PC is turned on. You can close the application window, but still receive notifications from conversations.
You can manage notifications in the Notifications section of your profile. Make sure notifications for the app are also enabled in Windows settings.