Templates are needed for quick insertion of a pre-made content into your auto message. You can make a chat, pop-up or email template.
All created templates are kept in Auto section - Templates.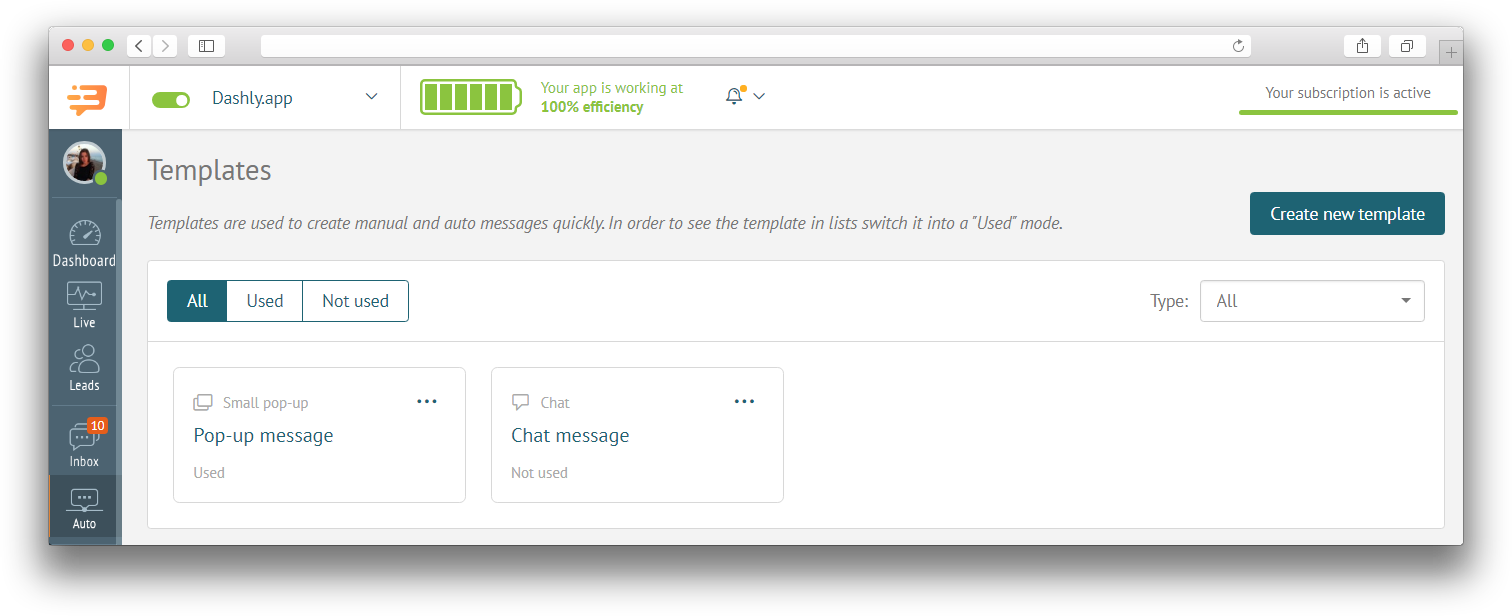 Creating a template
In order to create a template make several easy steps:
1. Click on "Create new template"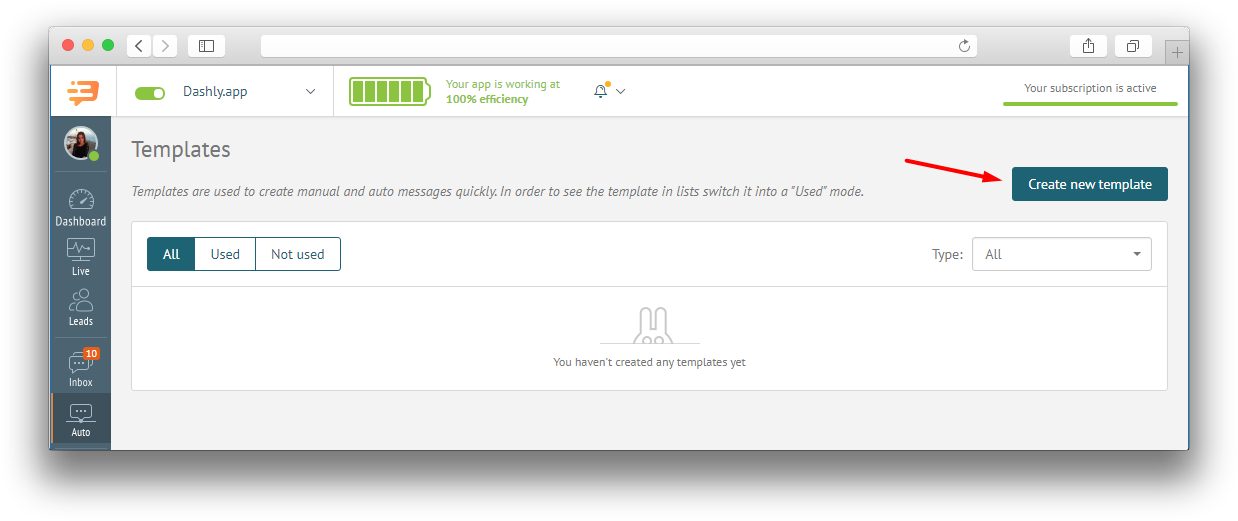 2. Choose a type of auto message (chat, email, pop-up)
3. Create an auto message the way you regularly do it
4. Name your template and save it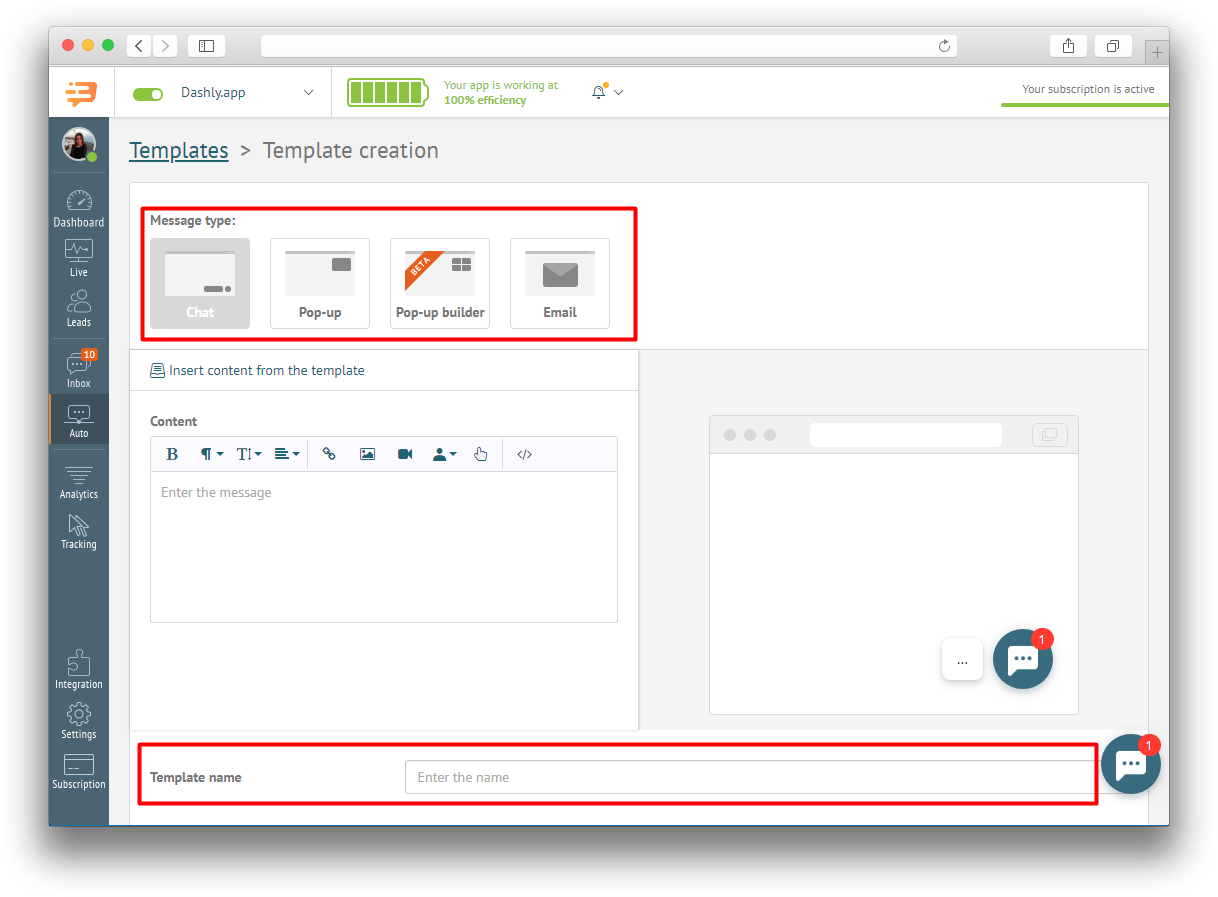 5. Templates that are in use have status "Used", the rest have status "Not used".
Using a template
You can use a template to send both manual and auto messages. To do that you need to choose a needed template while creating a message (for an auto message) or sending a message (for a manual message) by clicking on "Insert content from the template".
Editing a template
In order to edit an existing template, just click on the template you want to change.
NB: auto messages based on the template you edited won't change!
Deleting a template
To delete a template, press "Delete the template" in the menu of the needed template.