After Dashly script is installed, you will be able to see everyone who is currently on your website in the Live section. Here you will see Anonymous visitors (about whom we don't know any personal information yet) and your leads (who have already left personal information on the website).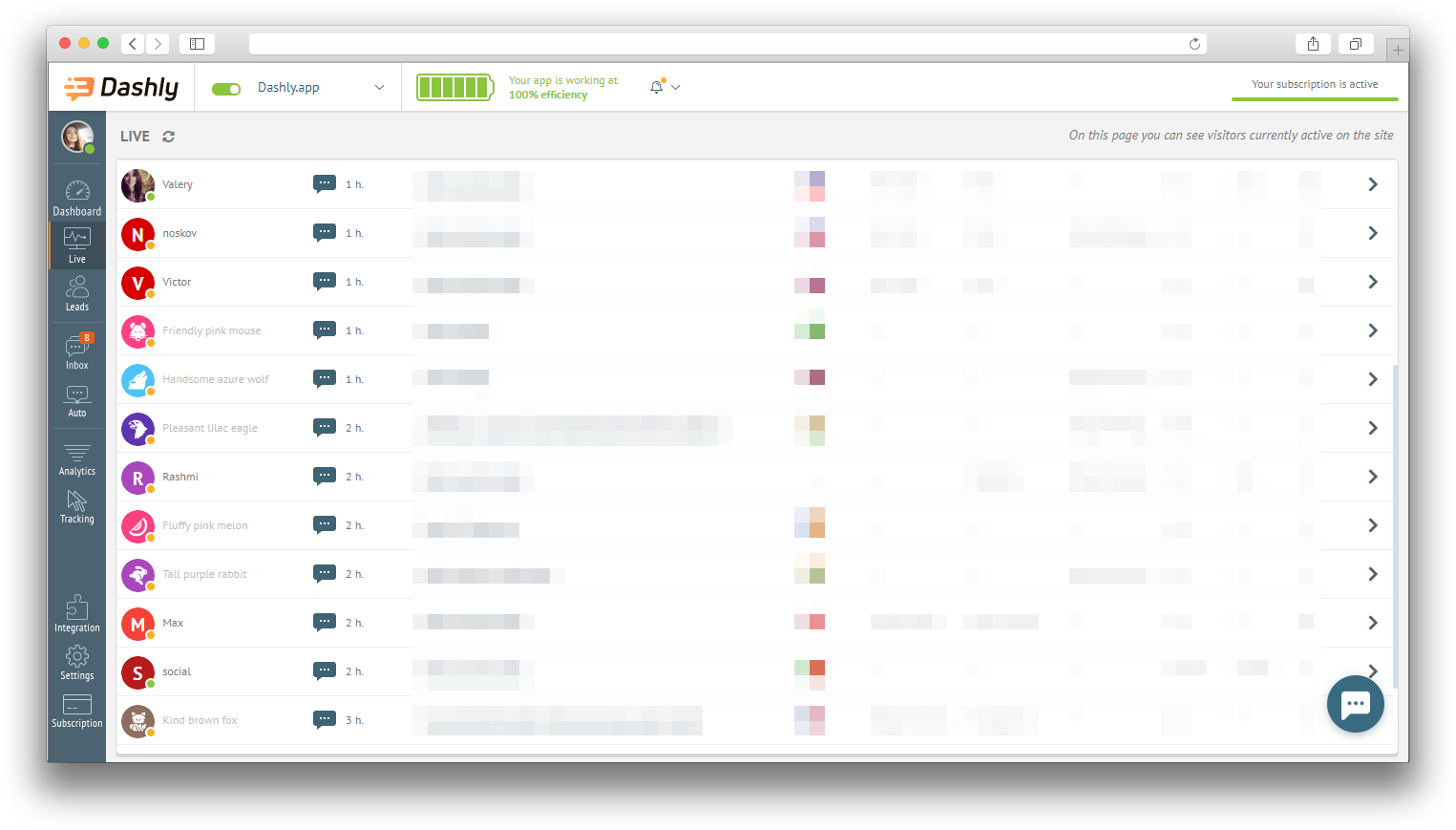 You will see the following:
visitor name (visitors are Anonymous for now, read about how their name is formed here);
last visit;
the viewing page;
geolocation (country, region, city);
first source (where they came from);
time from the last message;
number of sessions.
Important! The list of visitors does not update automatically. Reload the page or click on update icon (two arrows) to update it.
Anonymous visitor names
Dashly captures all visitors of your site. Until Dashly doesn't have any information about the visitor (name or email) or there are no messages from them, they will be Anonymous for Dashly. But not to show you boring names with a lot of numbers, we've named every Anonymous with its own unique name. These names are never mentioned in auto messages, nobody will see them except you.
Anonymous name is composed of three words: quality + color + object. For example, Round brown cookie or Kind orange sandwich.
If you have an integration with CRM, then system names will be replaced with "Anonymous #XXX" where XXX is Dashly User ID.
Communication with visitors
You can send a message to any visitor right from the Live section. To do it, just click on the message icon in front of the selected visitor: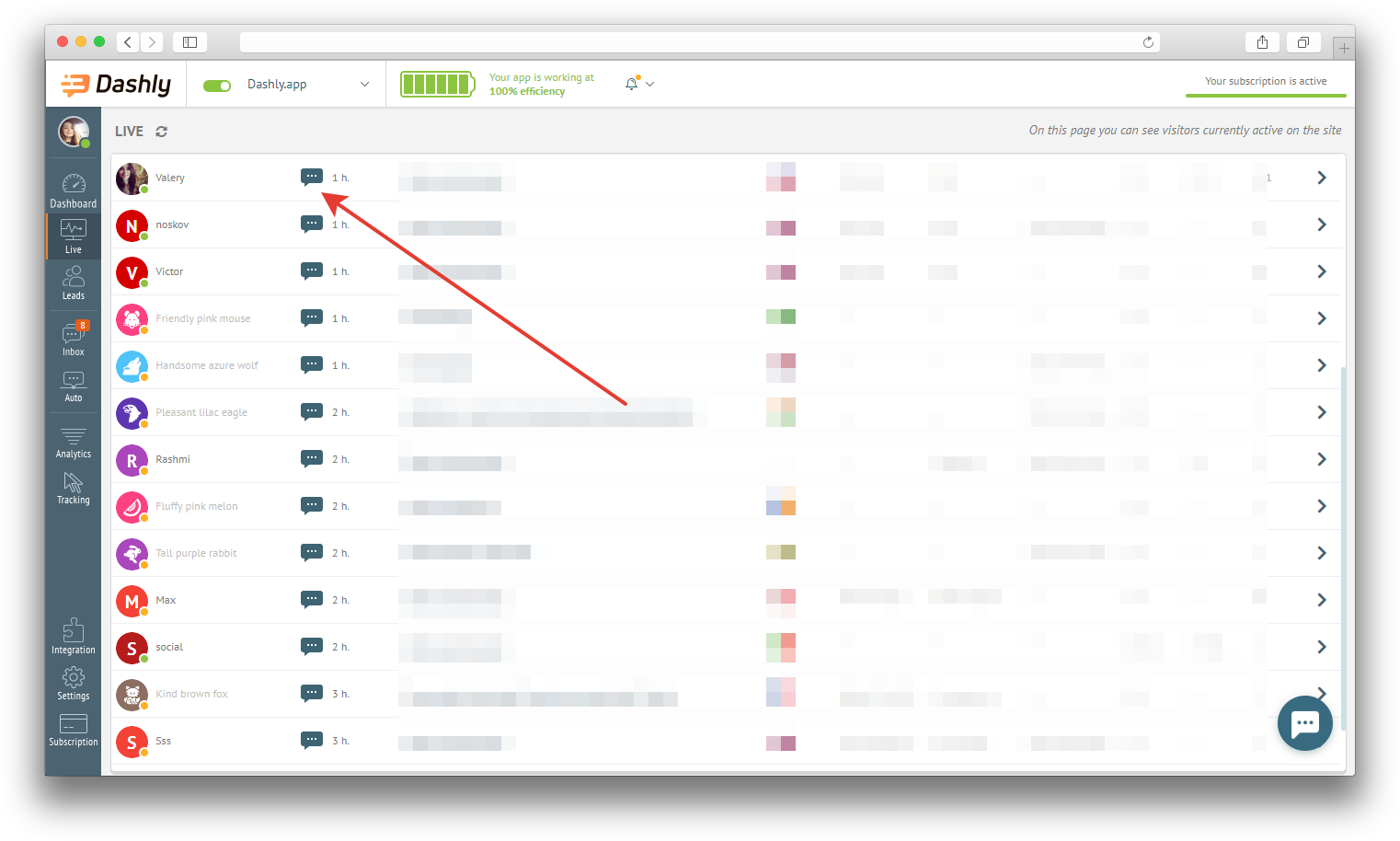 It will open the message editor window. Choose the message type, enter your text and send it.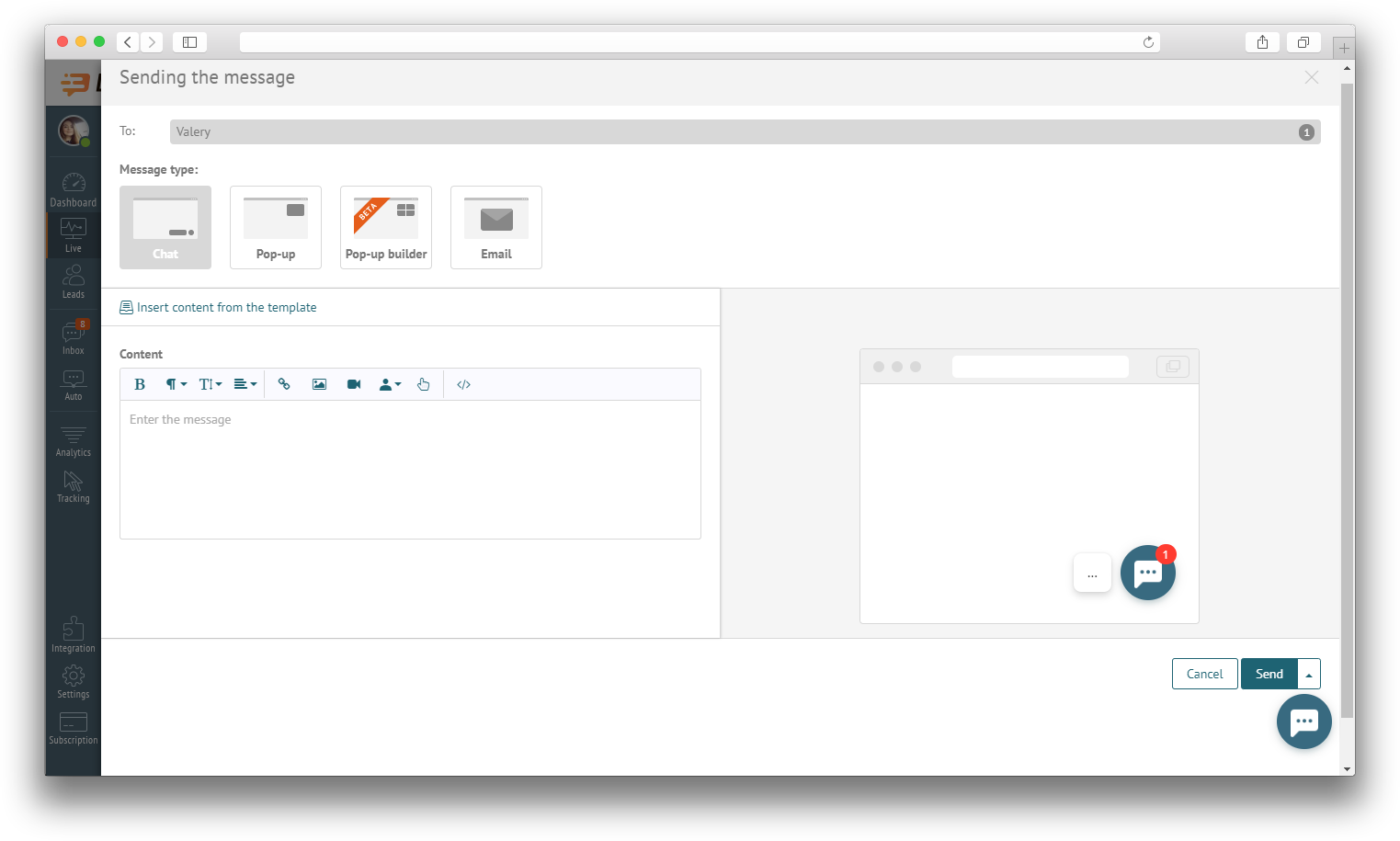 Visitor card
Сlick on visitor's name will open this visitor's card. It shows all information about them (events they have done, name, phone number, city, UTM parameters, etc.).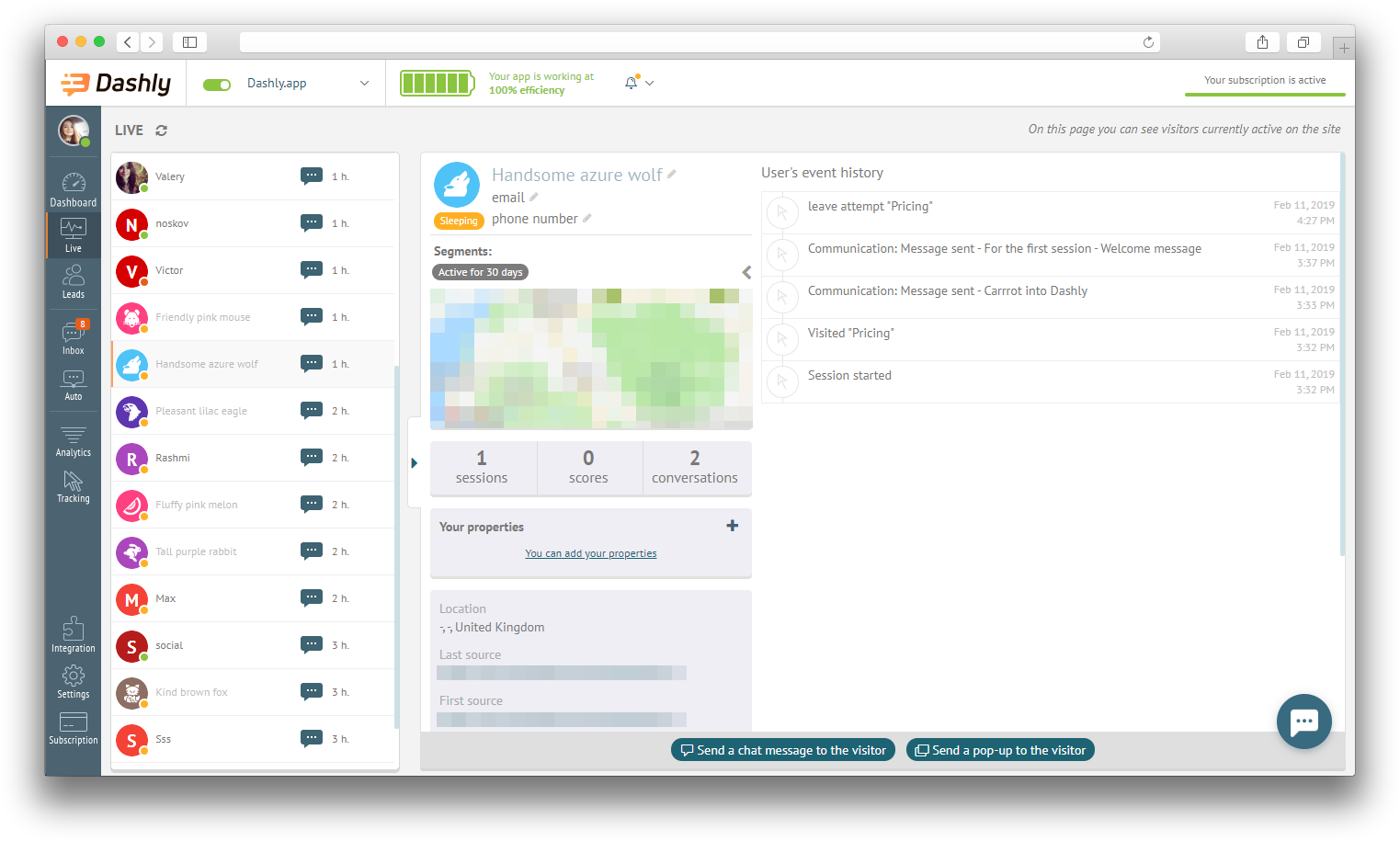 Live Section Purpose
See every website visitor at the moment they are on your website
Trace visitors' path on the site to understand whether there are any issues while they are online
Catch those leads who are currently on the last step of making the purchase and help them to complete it by sending a message
Sell online and increase conversion rates by knowing the background of your visitor.