Basic funnel of your website
The basic funnel of your website is displayed in Dashboard.
It depends on the type of your business.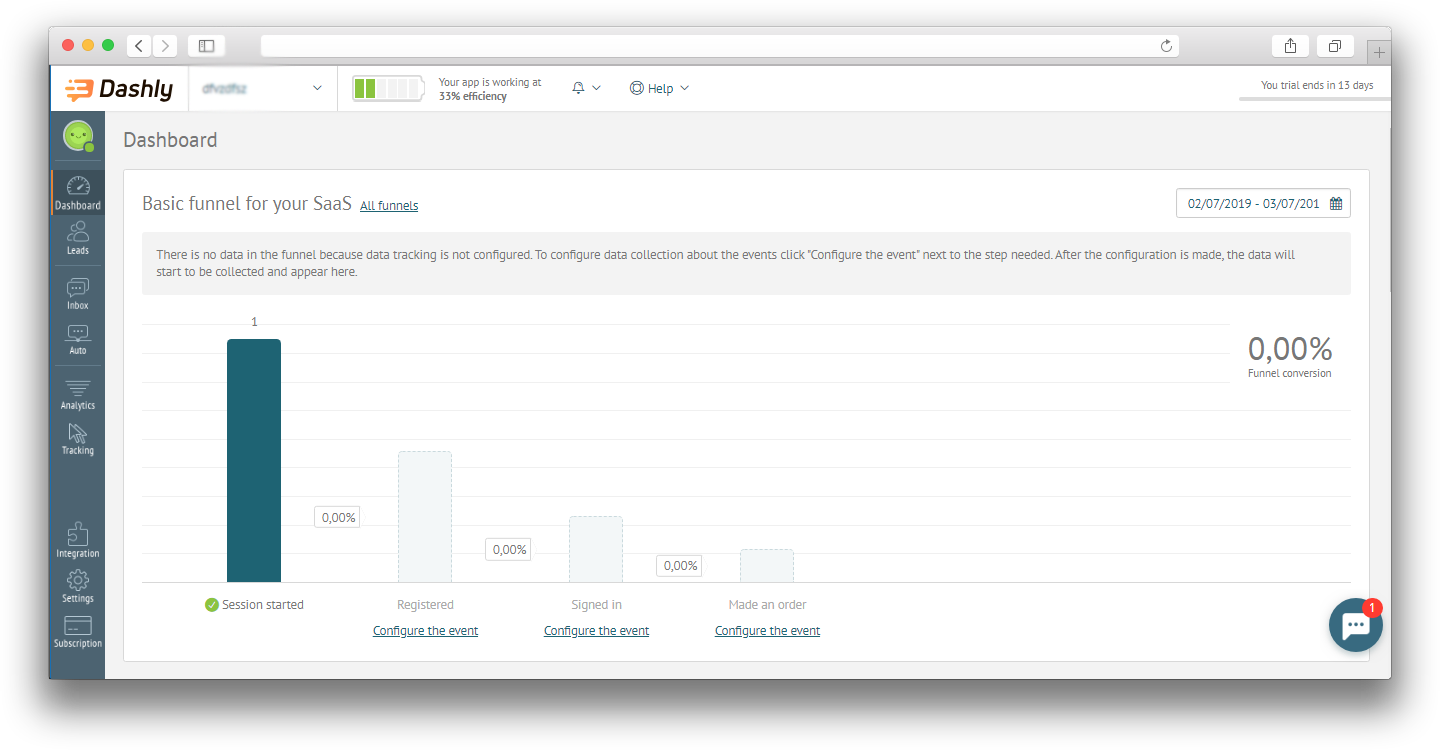 If data collection is not configured, the funnel will not be displayed. Set up the data collection and configure the steps of the funnel.
Basic funnel can be changed in Analytics -> Funnels.
If you signed up in Dashly before March, 3, 2019, then you can choose a basic funnel from any of the created previously.
Statistics
Dashboard shows the general statistics of visitors, leads, conversations, auto and manual messages for any particular period.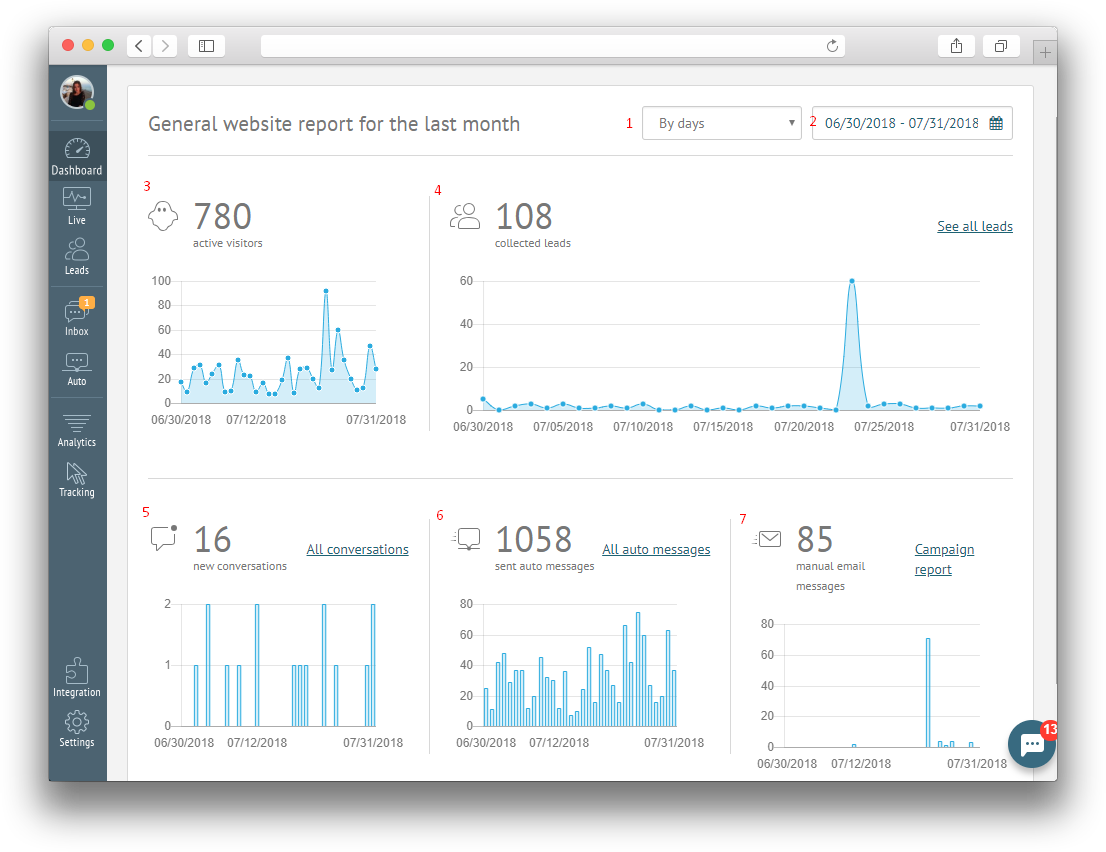 Selecting a graph step
You can set display by days, weeks or months.
Period
You can choose from a suggested period or define any other.
Number of unique visitors during the period
Here you can see the number of leads for the selected period. These appear in Live tab and are counted in unique visitors quota.
Number of collected leads during the period
The number of leads whose data was saved in Leads section. In other words, here you can see all leads with identified data or who contacted you via chat or other channels of communication.
Number of new conversations for the period
The number of new conversations for the selected period, when lead initiated conversation in chat or replied to auto message.
Number of auto messages sent during the period
All types of auto messages sent for the selected period are counted here.
Number of manual messages sent
All emails sent in both bulk and individual mailing are counted here.