You can change the design of your basic email by choosing one of the templates: standard or lite version. Basic email is sending in two cases:
You choose standard type (not HTML or the constructor) for manual and triggered messages;

User receives an email which duplicates dialogue in a chat (if hi didn't read it on a web site).
You can choose how basic email will look like in the Settings section - Email sending.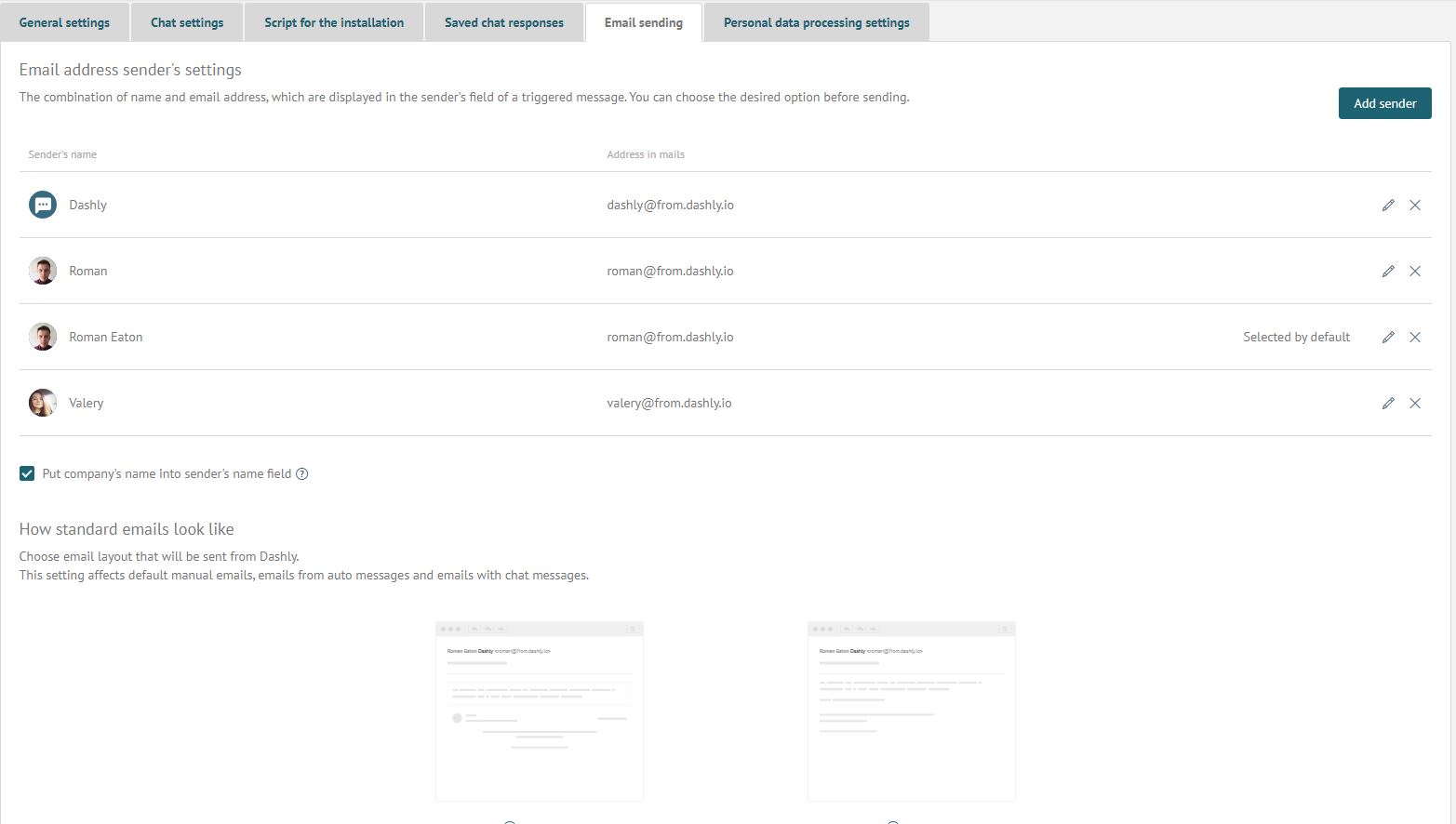 You can also proceed into this section straight from the email editor.
Lite version of an email template more looks like a usual email which were sent from Google mail, that's why it doesn't look like advertising. The old template, in the other hand, is accurately framed, which makes it look good in customers mailboxes even without any layout. You can choose the styles you like more.
That's how the auto and manual emails would look like.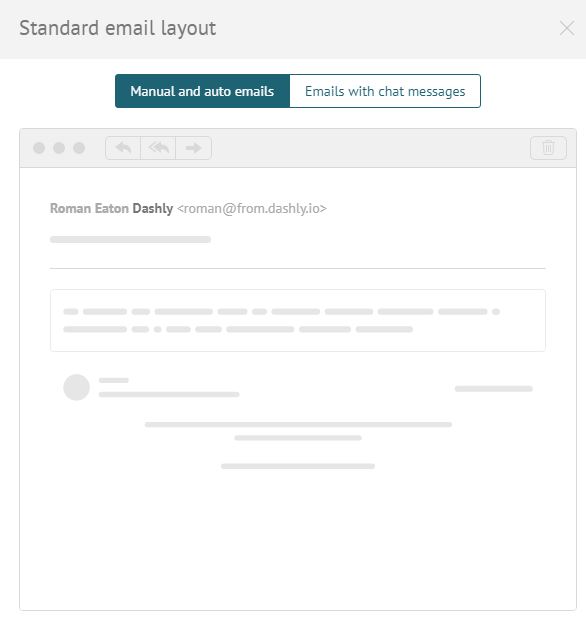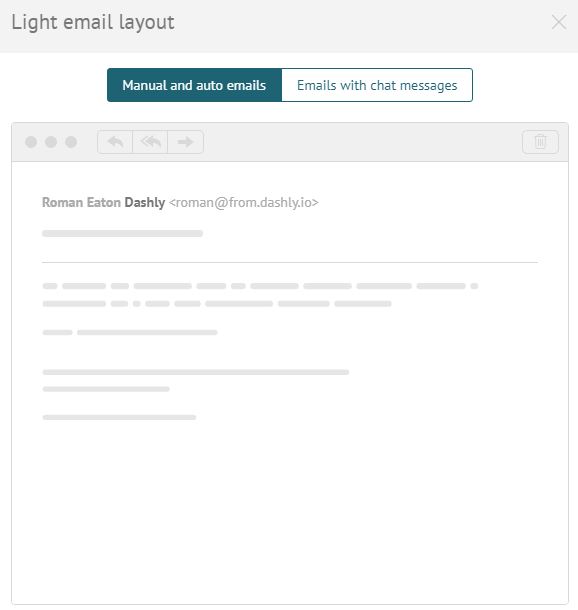 That's how the emails which duplicate the answers in a chat looks like.