Dashly allows you to send basic Dashly emails and emails made with your own HTML. There are two general situations when you can send basic Dashly emails to your users:
If you're sending the "Default" type email messages (instead of HTML) as manual and triggered messages;

When a user receives an email duplicating your conversation with this user (may be sent if a user didn't read your messages in your website chat window, you can choose the timeout needed for a duplicate email to be sent and whether this feature should be enabled at all in the "Settings" – "Chat" section).
You can change the design of your basic Dashly emails by choosing one of the two template types in the "Settings" – "Email" section: "Standard" or "Light":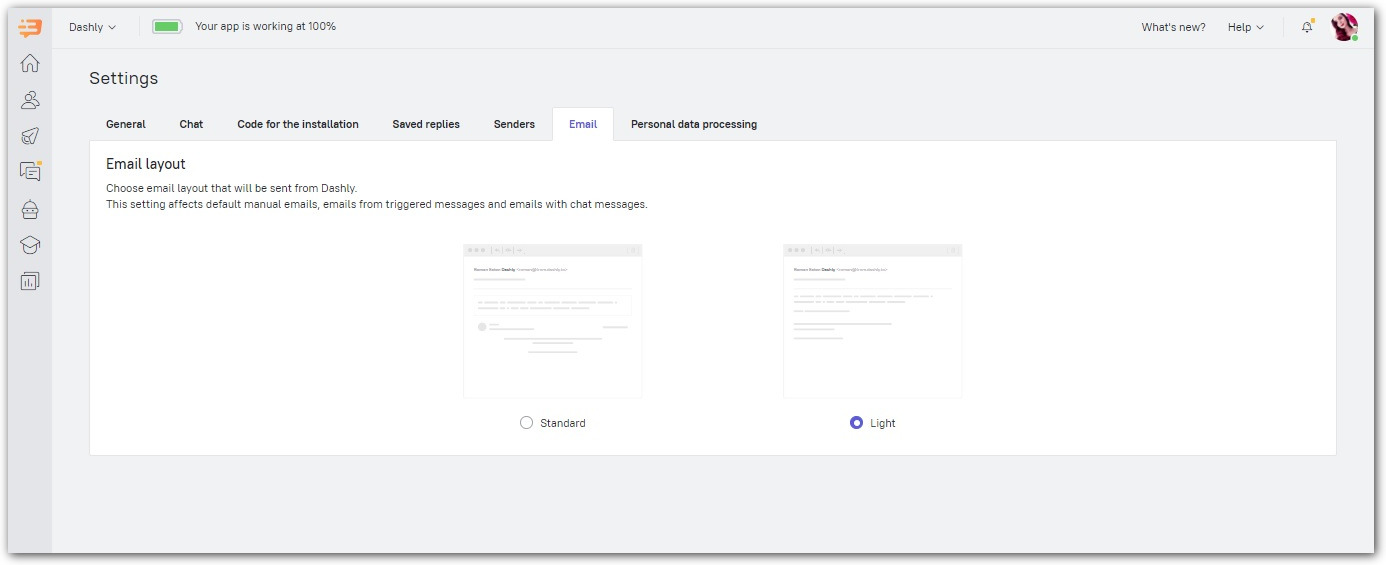 You can also get into this section straight from the email editor: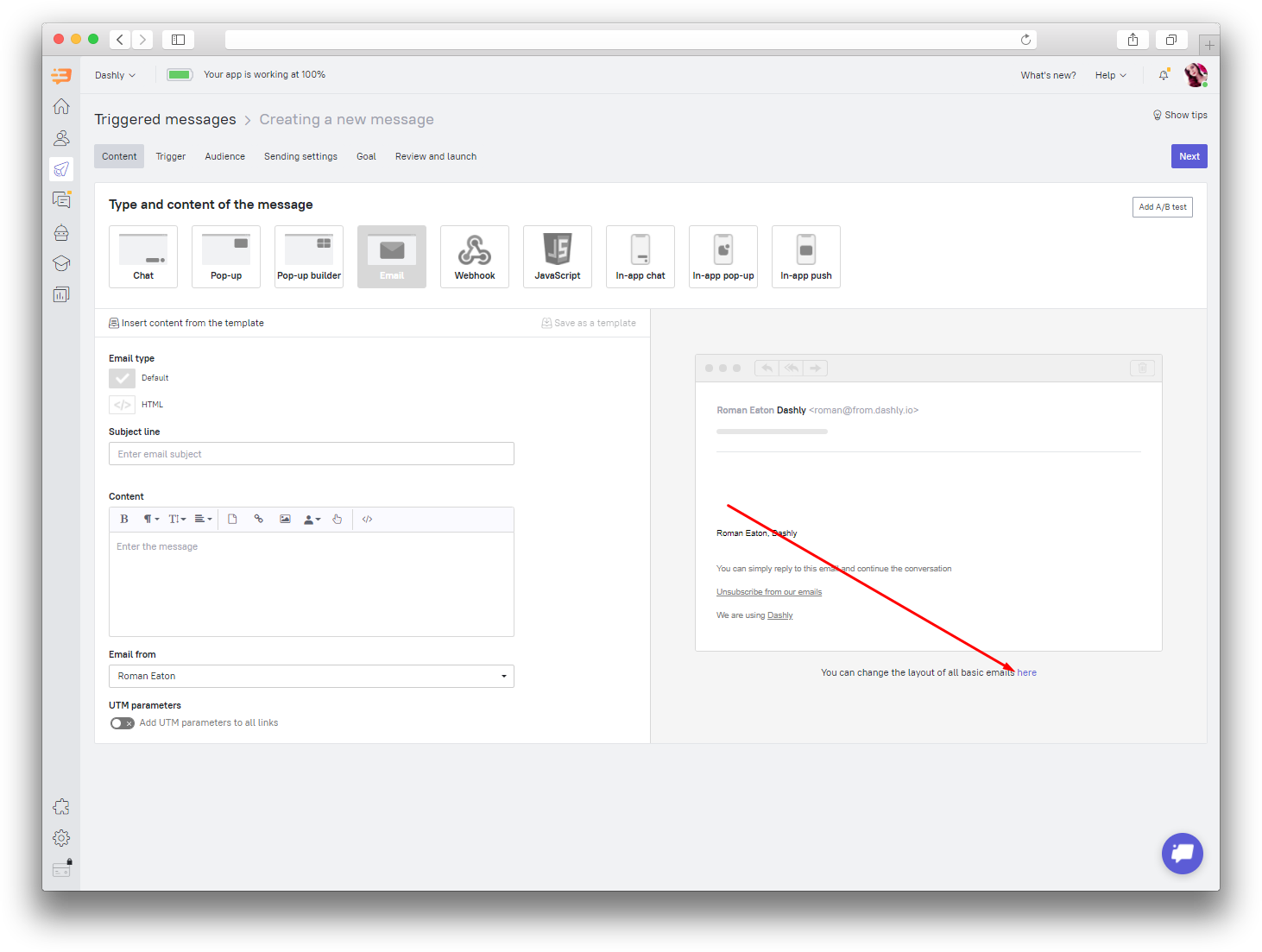 "Light" version of an email layout looks more like a usual email typically sent from Google mail, so it doesn't look like advertising. The "Standard" template, on the other hand, is accurately framed, which makes it look good in customer inboxes even without any added layout. You can choose the style you like more.
That's how triggered and manual emails will look like with different layout types: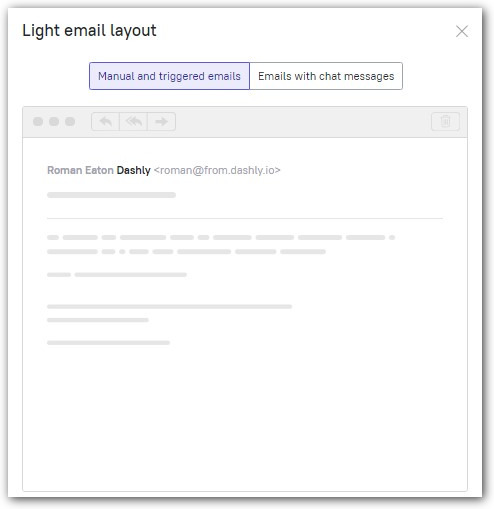 That's how emails duplicating chat conversations will look like: