Tell your friends about Dashly and get a discount for your subscription plan
All current users of Dashly (=those who have paid for a subscription plan) can take part in the referral program.
Once your friend follows your link to Dashly, they will get $10 off the first subscription plan. They will be added to the list of people you've invited to Dashly. When the subscription plan is purchased, you will get $10 off the next payment.
How to invite friends to Dashly
After the first payment is done, you will see a heart button at the top of the panel:

Click on it to get the referral link.
You can share the link in Twitter, Facebook and VK.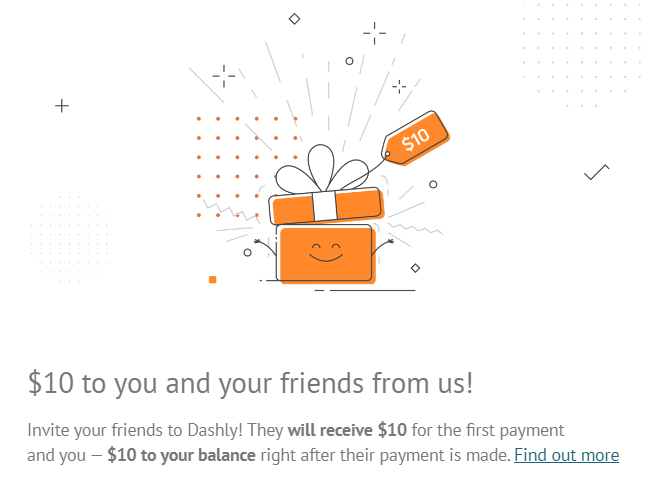 Where to see how much you've earned
The information about the rewards is placed under the referral link.